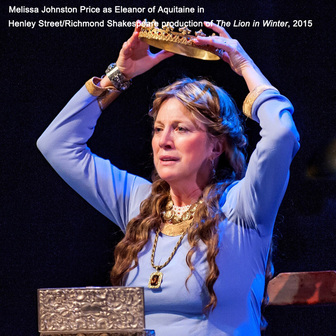 "We jumped for joy when we found out Keri would be teaching our daughter. She knows how to talk to teenagers and how to get the best results from them. She's an amazing teacher and mentor. My daughter learned more in her four years with Keri than she did in college. We are so grateful Keri was there for her high school years.
As an actress, I count Keri among my top five local directors. She has an amazing eye, an amazing ear, and an amazing "gut." She has an incredible knack for seeing the details while always being mindful of the big picture."
Melissa Price, Theatre and Voiceover Actor
http://www.whisperrecording.com/thetalent.htm
(Mother of Meg Price, Thomas Dale High School, Class of 2012)
---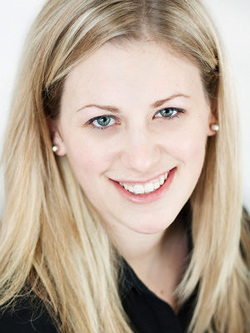 "When I was 16, I didn't know there was something out there besides acting, directing, or designing. Although I loved theatre, I knew I didn't have the chops or desire to pursue those particular careers. Keri suggested I create an independent study to deepen my knowledge of arts management. I fell in love with producing and found I had a knack for it. This led to my degree in arts management from the College of Charleston, three years of summer internships with the Piccolo Spoleto Festival, and a one-year, life- changing postgraduate internship at the Alliance Theatre. The Alliance hired me full time in 2012. It's a dream job for someone with a deep love of new work. Without Keri's insight, I probably wouldn't be in theatre at all. She saw my passion and helped me find a talent I didn't know I had."
Margo Moskowitz
, Artistic Coordinator, Alliance Theatre, Atlanta, GA
http://alliancetheatre.org/
(Class of 2007, Shenandoah Valley Governor's School)
---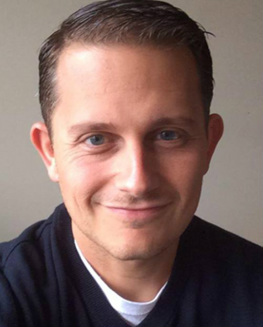 "Keri is the most influential teacher and acting coach I ever had. I worked with her when I was in middle school and for five summers at the Newport News' Summer Institute for the Arts. With her guidance, I was accepted and attended the summer residential Governor's School for the Arts and Humanities at the University of Richmond in 1997. I auditioned with a piece from
Macbeth
, despite the fact that Shakespeare was taboo at the audition. Keri encouraged me to do it anyways after she saw me perform it. She taught me how to bold, when to break the rules and how to turn a real life dream into a reachable goal."
Cory MacLauchlin
, Author of
Butterfly in the Typewriter: The Tragic Life of John Kennedy Toole and the Remarkable Story of A Confederacy of Dunces
http://corymaclauchlin.com/
English Instructor, Germanna Community College
---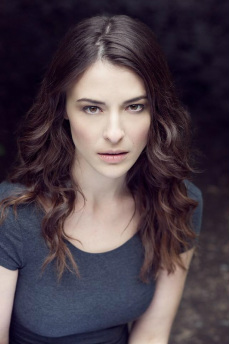 "You know you've had a great teacher, when 10 years later, everything they've said has more or less come true. Or maybe Keri Wormald is a fortune teller. I remember, at age 16, thinking it was "cute" to play dumb and ditzy—that I would be more attractive that way. Trust me, in retrospect, I have no idea what I was thinking, but, luckily, Keri snapped me out of that very quickly. She made me realise that it was ok to be smart, that smart was sexy. She encouraged me to study and grow and learn and better myself as a person and as an actress. And the lessons she gave me were invaluable. She also was the first person to tell me that she thought I would do well as an actress in London. 10 years later, I'm working full time as an actress in London. I would highly recommend Keri as a coach and teacher to any aspiring actor."
Rebecca Van Cleave
, Actress, London, UK
http://m.imdb.com/name/nm7098431/
Entertainment Weekly
interview with Becca at:
http://www.ew.com/article/2015/06/18/game-thrones-lena-headey-nude-double-van-cleave
(Shenandoah Valley Governor's School Class of 2006)
---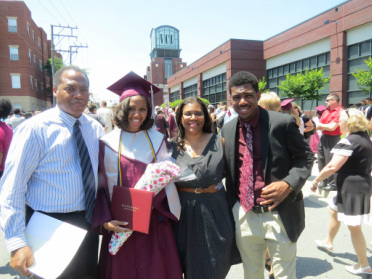 "I have reached many goals as a well-rounded theatre artist because of the personal and professional advice I received from Keri Wormald. Through four years of acting classes with Keri and private coaching sessions at her house, I gained the confidence in my skills that helped me gain acceptance into the Summer Residential Governor's School my junior year and Emerson College's BFA Acting program my senior year."
Danielle Brown, VCU, Class of '18 Public Relations major
(Thomas Dale Specialty Center for the Arts, Class of '14)


"As a result of Keri's guidance and tough love (to build the thick skin needed in the theatre world and for all future endeavors), she teaches students how to find their own opportunities inside and outside of theatre. We strongly recommend any student who wants to grow and develop in all areas of their work, especially theatre, work with Keri Wormald."
J. Rudy and Angela Brown, Parents of Danielle Brown
---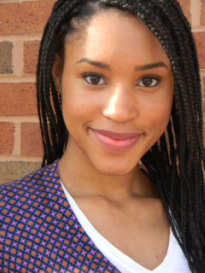 "Keri's expertise as a theatre coach has been a major component to my success. Her insight into professional interviewing helped me and I was awarded a full ride scholarship to my dream school, James Madison University. The skills I learned under Keri's direction fostered intense focus and an unshakable confidence in myself."
Skye Hagood, JMU, Class of '17, Media Arts/Design and Journalism major
(Thomas Dale High School, Specialty Center Theatre, Class of '13)
---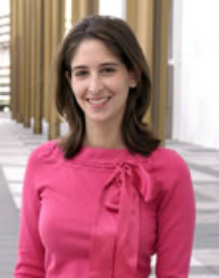 "I began studying with Keri the summer before I entered eighth grade. She treated the entire class (8th - 12th graders) like professionals and used college-level readings and lesson plans. When I got to the Meisner quarter in Northwestern University's acting cycle, I had a strong base because of Keri. Keri is a gifted director, always gently guiding you toward a choice you'd swear you discovered on your own. She is the best theatre teacher I've ever encountered because she respects and incorporates every aspect of the art form (from text to performance to design) in her teaching. It was a thrill to accompany her, as her nominator, when she attended the Disney American Teacher Awards as an honoree. Keri's the teacher/coach you thank when you win your Tony."
Kimberly Gordon
, Cultural Arts and Adult Program Director, PJCC,
http://www.pjcc.org/
(2007 Arts Management Fellow, Kennedy Center for the Arts, Washington, D.C.)
---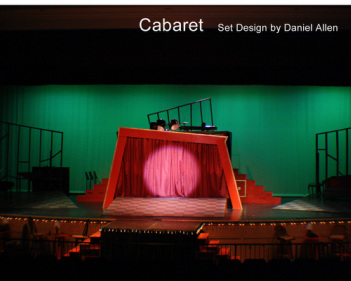 The key to Keri's success as an acting coach is that she always helps you find pieces that allow YOU to shine through. She cast me in major roles, recommending me and casting me herself professionally at Virginia Repertory Theatre/Cadence Theatre. My path took a turn when I discovered my true passion--set design. Four years later, I sailed through my interview/portfolio reviews at top universities. I was accepted on the strength of my designs and on my ability to talk about WHY I made the choices I did--a skill Keri helped me master. I began at Ithaca College in fall 2014--the right choice. My career so far has been shaped by the personal training, care and guidance I received from Keri."
Daniel Allen, Ithaca College, Class of '18, Set Design Major
(Thomas Dale High School, Specialty Center Theatre, Class of '14)
---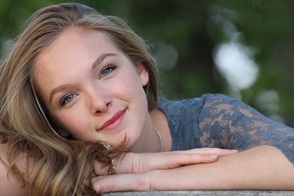 "Keri's individually-tailored coaching for Musical Theatre BFA college programs was so valuable. She didn't just show me how to parrot a monologue, she taught me how to work organically, moment to moment, so my pieces would always be fresh. She equipped me with skills I will use my entire career and helped me get accepted into prestigious institutions like Boston Conservatory and the Hartt School, to name two. She taught me how to be 'the smart actor' at an audition."
Amelia Dobbs, Coastal Carolina University, Class of '19, Musical Theatre Major
(Governor's School for the Arts, Norfolk, Virginia, Class of '15)
---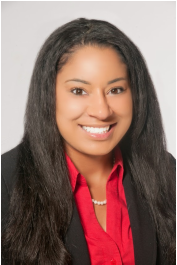 "Keri is knowledgeable in all areas of theatre and film production—acting, directing, design, playwriting, musical theatre, and video production. The foundation she gave me has helped me enormously in my career. I write, edit, cast, direct and produce training videos for a living. Sometimes I jump in front of the camera and do a little acting myself. My recent work was awarded the prestigious "2015 Bronze Telly Award." I am grateful to have studied under such an amazing talent."
Stephanie Cox, Manager, Instructional and Curriculum Design, Moe's Southwest Grill
(L. C. Bird High School, Class of '01)
---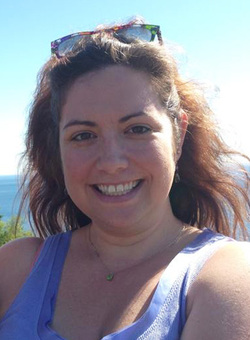 "Keri Wormald was quite simply the best teacher I ever had. Drama helped me discover who I am and Keri believed in me from the start. When I pursued the Virginia's Summer Residential Governors School for the Performing Arts, she gave extra time to help me with my audition pieces and even let me stay with her in her home in Richmond the night before my audition. I was lucky enough to learn from her in middle school and throughout high school in an honors level summer program with Summer Institute for the Arts. Even though I didn't end up pursuing acting as a career, the benefit of having studied it has followed me into the insurance world: confidence in myself, clear diction, an empathy for others and the desire to work as an ensemble can help in any path. Keri was an invested teacher and friend and I am grateful for the time and energy she gave me."
Sarah (Draper) Lucas, Duluth MN
(Four years, Summer Institute for the Arts; 7th and 8th grade drama at Gildersleeve Middle School, Newport News, VA)
---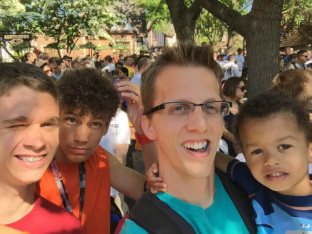 "Keri Wormald influenced my life more than any other teacher I ever had. In four years of high school she taught me how to audition, work as an effective member of an ensemble, and push for creativity rather than settle for the status quo. These skills shaped every public speaking engagement, job interview, team meeting and improv class I have participated in ever since. Even though I do not work in theatre, there are skills I use every day that trace their origin back to Ms. Wormald's classroom.
Will Ogle, Hershey, PA
Houseparent, Milton Hershey School
(James Madison University, BA in Theatre, 2003; L.C. Bird High School, Class of 2000)
---