---
---
A Life Behind Bars
Written and Performed by Dan Ruth Directed by Tonya Moberly
​Produced by Keri Wormald (in collaboration with TheatreLAB)
---
TheatreLAB and Keri Wormald presented a limited engagement of White Rabbit Red Rabbit by Nassim SoleimanpourJUNE 8 - 21st, 2015
Iranian playwright Nassim Soleimanpour's international theatrical happening came to Richmond!
White Rabbit
Red Rabbit
defies traditional theatre expectations
with no set,
no costumes, no director, and no rehearsals.
Twelve well-known local personalities will read the play for the first time
once the audience is seated before them and they are handed a sealed envelope containing the script.
White Rabbit Red Rabbit i
s allegorical, funny and sometimes deadly serious.
Soleimanpour asks the performer and audience members to trust him implicitly at a time
when trust between Iran and the U.S. is a timely subject, but the play is not political.
A thoughtful, playful response to oppression."
–The Guardian
"The whole experience is altogether funny and serious and surprising and you — by which I mean we — are all in it together."
--
San Francisco Examiner
INFORMATION ABOUT THE RICHMOND PRODUCTION AT:
The Richmond Times Dispatch
http://www.richmond.com/entertainment/arts-theater/
Style Weekly
http://www.styleweekly.com/richmond/rabbit-run/
CultureWorks Blog
http://www.richmondcultureworks.org/the-past-is-the-future-and-the-future-is-the-past/
Performances were held at...
The Basement (TheatreLAB's home) is located at 300 E. Broad Street

---
PERFORMANCE SCHEDULE:
Mon June 8 at 8 p.m. McLean Jesse, Artist, actor, designer
Tue June 9 at 8 p.m. Gene Cox, Retired WWBT anchorman, author
Wed June 10 at 8 p.m. Katrinah Carol Lewis, Actor, singer
Fri June 12 at 11 p.m Katie Holcomb, Artistic Director, Comedy Coalition
Sat June 13 at 11 p.m Jason Roop, Editor-in-chief, Style Weekly
Sun June 14 at 2 p.m. Robert Throckmorton, Actor
Mon June 15 at 8 p.m. Jill Bari Steinberg, Actor
Tue June 16 at 8 p.m. John Porter, WCVE theatre critic, comedian
Wed June 17 at 8 p.m. Deanna Danger, Burlesque producer, performer
Fri June 19 at 11 p.m. Eva DeVirgilis, Actress, make up artist
Sat June 20 at 11 p.m. Scott Wichmann, Actor, Navy Reservist
Sun June 21 at 2 p.m.** Tiffany Jana, CEO, TMI, Inc., producer, actor

**TALKBACK At 4 p.m. was held on Sunday June 21st at O'Tooles Restaurant. Eight performers and several WRRR patrons participated in a lively Skype discussion with playwright Nassim Soleimanpour, live from Berlin.


---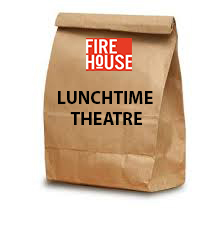 BLIND DATE by Horton Foote
A staged reading directed by Keri Wormald
A Firehouse Theatre/Women's Mercury co-production
Presented Friday, August 28th, 2015
Lunchtime theatre has a long been a tradition in the U.K. (The King's Head in London was jumping during lunch back in the 1980s and the late, great David MacLennan's brainchild, "A Play, A Pie and a Pint" (produced by Òran Mór in Glasgow, Scotland) encourages playwrights to write for the lunchtime stage.
The Women's Mercury
hopes lunchtime theatre will become a tradition in RVA.
If you have a short play you think I should read because it's just PERFECT for SOMETHING, especially if you wrote it, please contact me on our "Ideas" tab!
Read more about lunchtime theatre (a very popular event in the U.K.) at:
http://www.theguardian.com/stage/theatreblog/2014/apr/03/lunchtime-theatre-matinee-shows
This staged reading was produced in partnership with the Firehouse FringeWith Kimberly Jones-Clark, Andrew Firda, Caroline Buddendorf and Noah Etka
Go to
http://www.firehousetheatre.org/
for more information about this production and the Firehouse Theatre's season.
---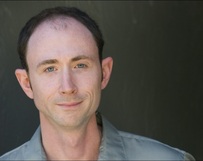 Andrew Firda ("Robert," Blind Date) Andrew's Richmond theatre credits include Angels in America for Richmond Triangle Players, Clybourne Park (RTCC 2014 "Best Play") and Sight Unseen with Cadence Theatre Company. Regional credits include Cincinnati Playhouse in the Park, Arts Center of Coastal Carolina, and Northern Stage. Off-Broadway credits include The Pearl Theatre Company, NYC: Metropolitan Playhouse, Gallery Players, NYC Fringe, and the Midtown International Theatre Festival. Television credits include Law & Order: SVU, One Life to Live, As the World Turns, the History Channel, and the Onion News Network. Andrew received his MFA from Ohio University.
---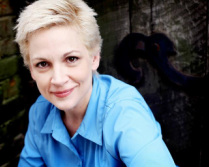 Kimberly Jones Clark ("Delores," Blind Date) is very excited to return to The Firehouse for their Lunchtime theatre series. She was previously seen at the Firehouse as "Jesse" in Night Mother, "Gertrude" in Love Kills, "Pippi" in The Great American Trailer Park Musical, and "Mae" in Reefer Madness. Kim had the pleasure of working under the direction of Keri Wormald as "Rosie the Riveter" in the award-winning world premiere of Irene Ziegler's Full Plate Production for Minds Wide Open at Theatre Gym. Other roles include "Antonia" in Henley Street's Merchant of Venice, "Pam" in TheatreLab's Oblivion, several characters in Cadence Theatre's Sons of the Prophet, as well as multiple roles in Genius in the Attic, and "Emma Darwin" in Endless Forms Most Wonderful, both with the Science Carpenter Theatre Company at the Science Museum of Virginia. She thanks her family for their patience while she "plays.
---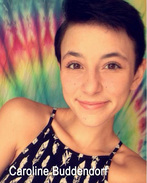 Caroline Buddendorf ("Sarah Nancy" Blind Date) is a junior at Thomas Dale High School in its Specialty Center theater program. Keri Wormald named Caroline "outstanding freshman student" during her last year at Thomas Dale where Caroline appeared under her direction in Cabaret and Parallel Lives. More recently, Caroline has appeared as "Lily St. Regis" in Annie and as "Mrs. Drudge" in The Real Inspector Hound. Caroline wrote and co-wrote such comic gems as "Amish Mingle" and "Lucifer the Ceiling Cat" (don't ask!) for Thomas Dale's @ComFest2014. A native of Pennsylvania, Caroline is always "gracious" and needs no help from anyone to carry on a civil conversation.
---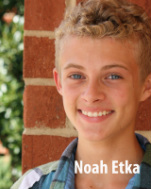 Noah Etka ("Felix Robinson," Blind Date") is a senior at Thomas Dale High School in the Specialty Center for the Arts theatre program. He previously worked under Keri Wormald's direction in productions of Cabaret, Back to the Doll's House and, more recently, he has appeared there in Annie, House/Garden and in the title role in The Real Inspector Hound. Noah spends a lot of time helping people climb walls, only to have them fall right back down in a very "Sisyphusian" way. It's created an existential crisis for Noah, but he soldiers on.
---